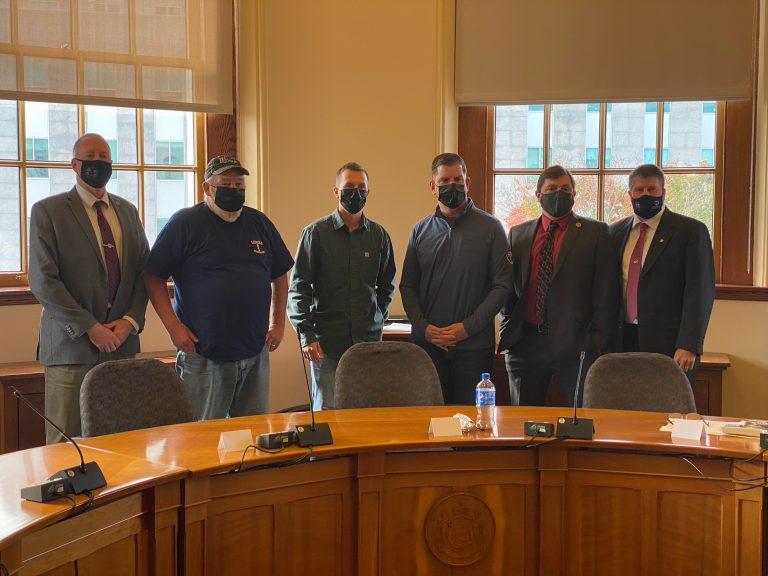 AUGUSTA – On Tuesday, Senate President Troy Jackson, D-Allagash, Congressman Jared Golden (ME-02) and members of the New England Loggers Cooperative, met with U.S. Labor Secretary Marty Walsh at the Maine State House to discuss the challenges facing loggers and wood-haulers in northern Maine. The misuse of foreign labor by employers in the northern Maine woods has hurt loggers and wood-haulers in Maine. 
 "For years, Maine loggers and wood-haulers have raised the alarm about the misuse of foreign labor by large landowners and trucking companies. It seems clear that this practice violates federal law by adversely affecting the wages, working conditions and job opportunities for folks trying to make a decent living in the Maine woods," said President Jackson. "The fact that Labor Secretary Walsh took the time to meet with us today and talk directly with those harmed by this injustice really means a lot. I'm hopeful that it will lead to further action by the federal government."
"I appreciate the Secretary of Labor meeting with me, Senate President Jackson, and Maine loggers and truck drivers today to discuss ways the federal government can address unfair labor and trade practices from Canada. We look forward to partnering with Secretary Walsh to address these issues and help protect American logging and trucking jobs." – Congressman Jared Golden (ME-02)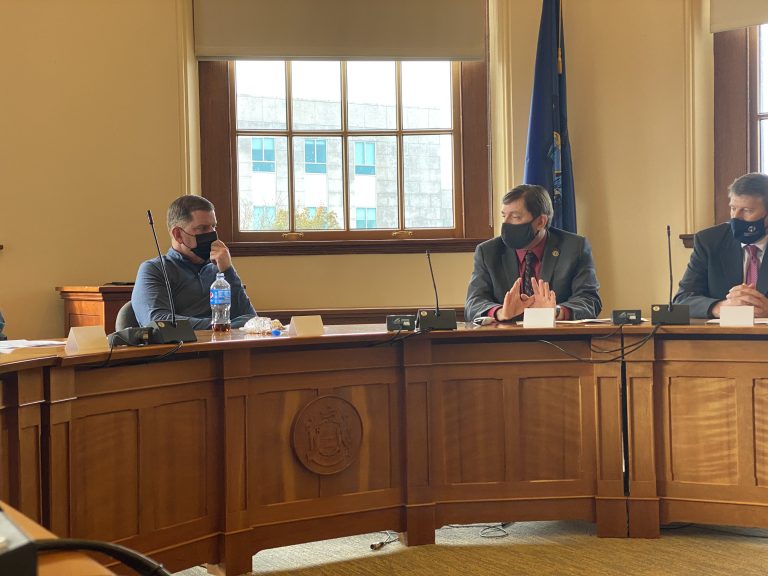 President Jackson has repeatedly sought action on both the state and federal level to end this unlawful practice and hold violators accountable. He even brought Gov. Paul LePage up to Fort Kent to hear directly from the affected truckers in 2017. In the Maine Legislature, President Jackson has introduced several pieces of legislation to protect Maine trucking jobs and penalize offending companies for breaking the law, including a new state law that takes effect October 18. In addition, he has written to the Department of Agriculture, the Department of Homeland Security, the Secretary of State and the Department of Labor. Last summer, he filed a complaint against the Department of Labor for failing to enforce federal cabotage laws.
###