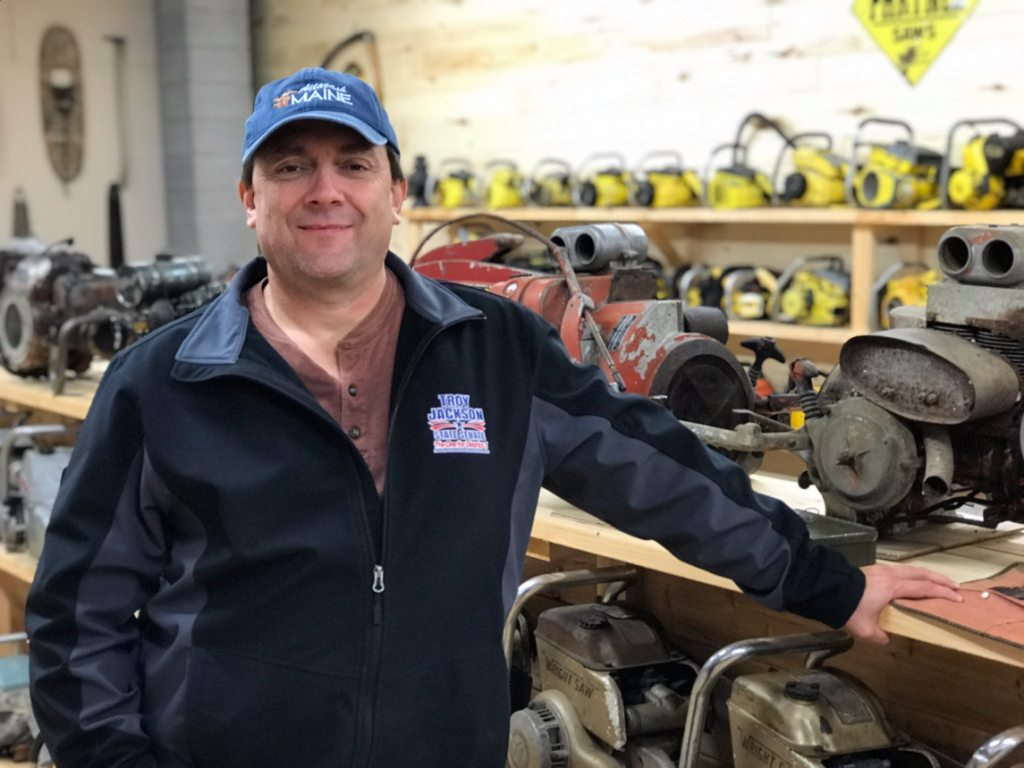 AUGUSTA — The newly created New England Loggers Cooperative has entered into an agreement with
Matériaux Blanchet Inc. (MBI)
, a major lumber mill in Quebec. Under the agreement, any lumber harvested from Maine forests will be cut and shipped by Maine loggers and haulers.
The cooperative was able to form thanks to a bill from Senate President Troy Jackson, D-Allagash, a fifth-generation logger. LD 1459, which was passed into law this year and went into effect Sept. 19, allows Maine loggers and haulers to form cooperatives and collectively bargain in the same way lobstermen and farmers do.
"A large majority of softwood harvested in northern Maine already goes to MBI," said President Jackson. "If the timber is coming from here, it should be harvested by workers from here. This is an agreement that just makes sense, and it wouldn't have been possible without the cooperative."
Additionally, the New England Loggers Cooperative is partnering with MBI to pursue an internationally recognized certification that would let consumers know the company is dedicated to paying and treating workers fairly, and adheres to environmentally sustainable business practices.
"Pursuing such a certification would be good business on top of being socially conscientious," said Tim Varney, a partner at MBI. "It would benefit landowners and consumers alike, and let buyers know our practices are responsible and our products are high-quality. We're excited to work with the New England Loggers Cooperative. For too long, the wood products industry has been missing the voices of hardworking harvesters and haulers. This new path forward is welcome and long overdue."
###