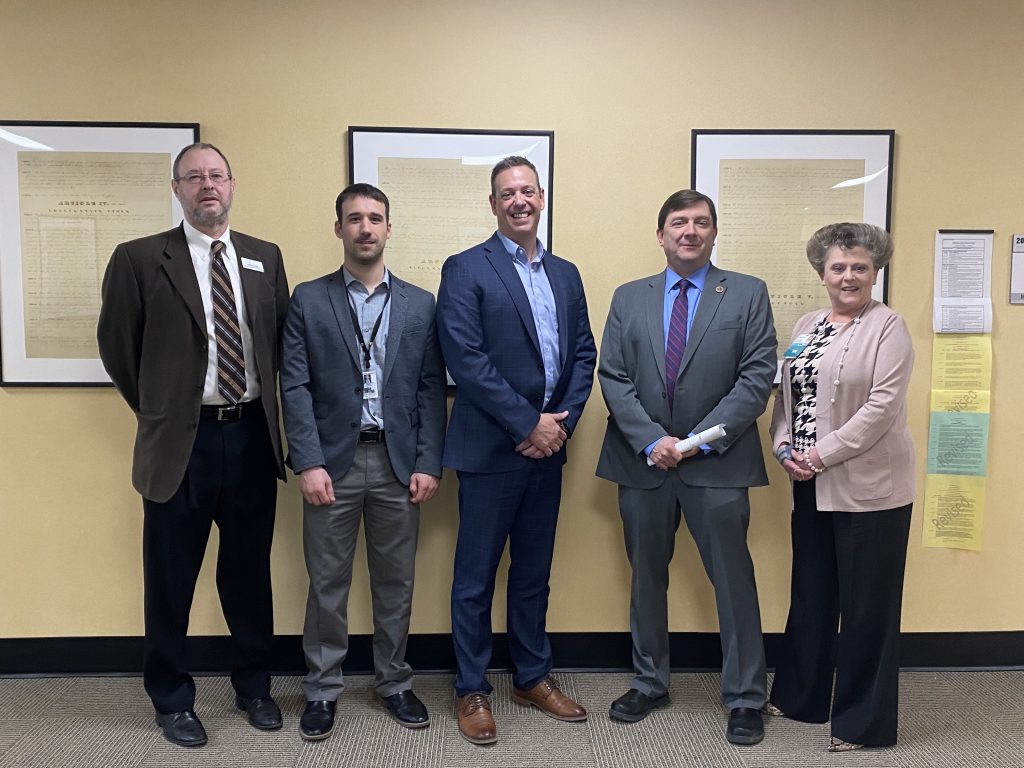 AUGUSTA – Senate President Troy Jackson, D-Allagash, introduced legislation to preserve access to in-patient psychiatric care north of Bangor at a public hearing before the Legislature's Health and Human Services Committee on Wednesday. 
"It's hard to put into words what these funding cuts would mean for folks who need this care or have loved ones who are experiencing a mental health crisis. The closest alternative option is in Bangor — more than four hours away," said President Jackson. "Ensuring that in-patient psychiatric care remains in Fort Kent is vital to the health and well-being of families in a region where access to care is already limited. This bill would allow Northern Maine Medical Center to continue providing critical care to folks experiencing a mental health crisis."
The measure — LD 1187, An Act to Protect Inpatient Psychiatric Services in Northern Maine by Preserving the Current Reimbursement Rate — would prevent the Department of Health and Human Services from moving forward with a revised reimbursement formula that would cut funding for in-patient psychiatric care at Northern Maine Medical Center in Fort Kent. 
"For more than three decades, NMMC has provided care to patients requiring inpatient psychiatric admission. Though we primarily serve families in Aroostook County, the behavioral health crisis is so severe and inpatient resources are so limited that we take patients from as far away as Kittery. We are on track to care for over 480 patients this fiscal year," said Alain Bois, RN Chief Operating Officer for Northern Maine Medical Center. "Given the current financial state of healthcare in the State of Maine and at NMMC, a reduction in reimbursement would place the hospital in jeopardy of closing."
Northern Maine Medical Center is the only provider of inpatient psychiatric services north of Bangor. NMMC began providing inpatient psychiatric care more than two decades ago to fill a critical gap in care across the region. The provider was approached by the Department due to the need for this type of care in northern Maine. NMMC currently receives an enhanced reimbursement rate funded by state and federal dollars due to the challenges associated with providing this type of care in a rural setting.
LD 1187 faces additional work sessions before the HHS Committee.
###