AUGUSTA– On Wednesday, Senate President Troy Jackson, D-Allagash, joined the Cultural Alliance of Maine to celebrate the cultural organizations, institutions and resources that bring communities together across the state. The event was a part of the group's inaugural Maine Cultural Heritage Week. 
"Where I'm from, this idea of losing the art and culture of your community to history is something we can feel in our bones. It's hard to put into words what people like Lise Pelletier, Sheila Jans and everyone involved in the Acadian Archives mean to the people of the St. John Valley, who once thought their language, culture and heritage would disappear forever," said Pres. Jackson. "The work that the Cultural Alliance of Maine is doing to ensure that there are resources dedicated to preserving historical culture, fostering creativity and showcasing the art and culture created here is vitally important and I'm grateful for their leadership."
The Cultural Alliance of Maine was launched in 2020 in response to the COVID-19 pandemic to ensure culture has a voice in recovery funding and policy. The group serves the entire cultural network in Maine including, but not limited to libraries, historical societies, arts organizations, creative industries, artists and other cultural workers.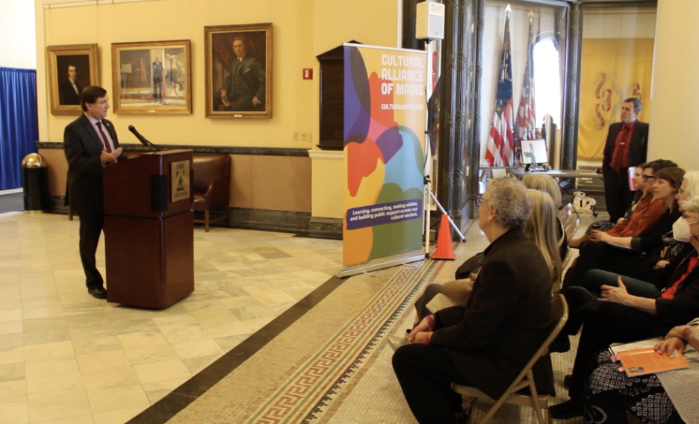 ###