FRENCHVILLE – On Saturday, Senate President Troy Jackson, D-Allagash, presented the Frenchville Fire Department with a Legislative Sentiment recognizing the Department's 75th Anniversary. The department is entirely volunteer-run and works with fire departments in Fort Kent, Madawaska and St. Agatha to serve much of the St. John Valley.  
"I was so glad to recognize this big anniversary for the Frenchville Fire Department. The fact that this is a volunteer department is such a testament to the dedication of those who serve as firefighters in their communities," said President Jackson. "The Department's long history of keeping Frenchville safe is really remarkable and I'm grateful to them for their commitment to others. It was especially great to have firefighters from Madawaska, Fort Kent and St. Agatha there as well in celebration of the long history of working together for all our communities." 
The department celebrated the historic milestone with a weekend of events, which included  an open house, dinner and dancing, and a parade. A Legislative Sentiment represents a significant expression of the Legislature in recognition of civic and public achievements.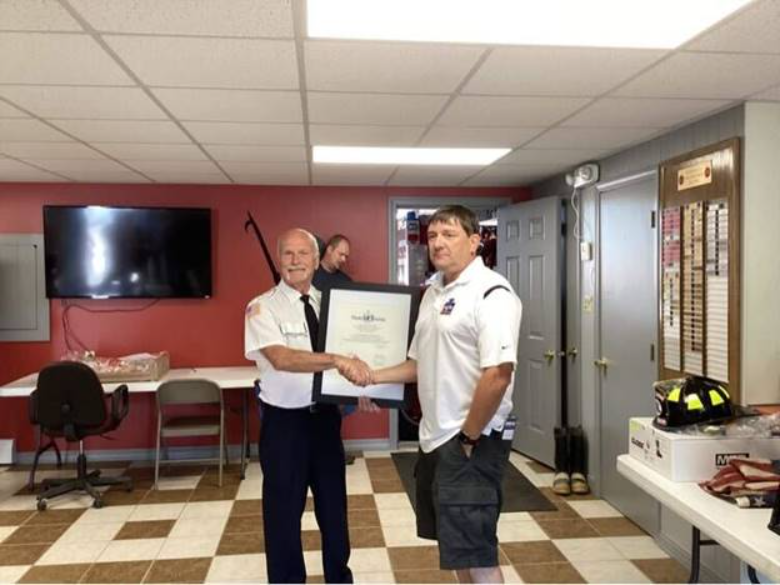 ###